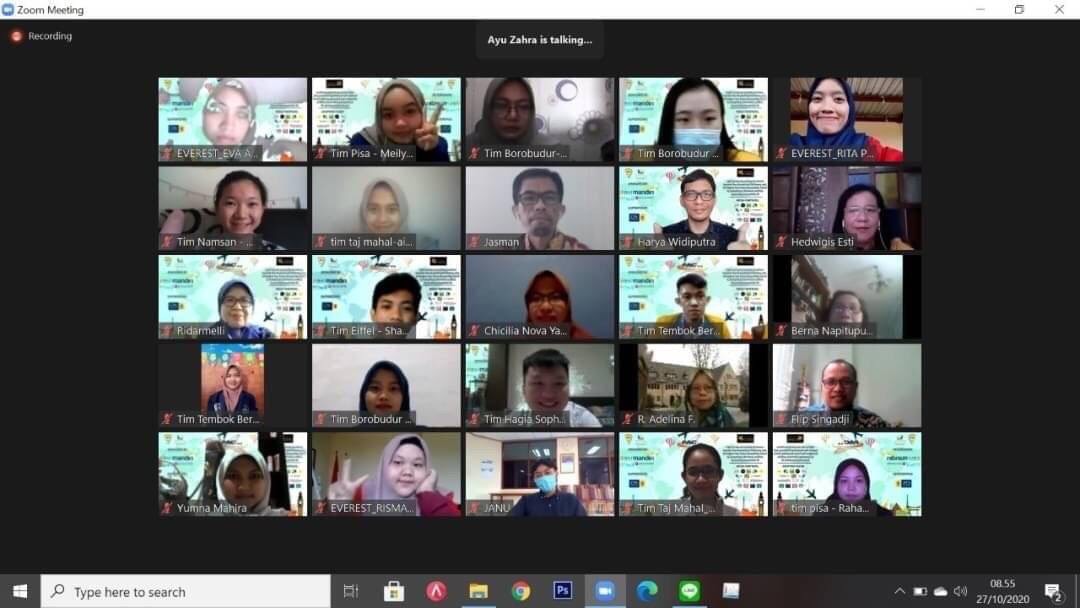 Perbanas Institute Accounting Competition (PAC) XX merupakan salah satu acara tahunan yang diselenggarakan oleh HIMA Perbanas Institute. Tahun ini merupakan PAC ke-20 yang dilaksanakan secara online pada tanggal 27 Oktober dan 3 – 4 November 2020 melalui aplikasi ZOOM dan website PAC. Acara PAC XX bertujuan untuk menambah wawasan agar Mahasiswa/i Akuntansi tidak hanya mengandalkan apa yang diterima dalam proses perkuliahan, tetapi juga mampu mengembangkan kreativitas di luar kampus. PAC XX juga bertujuan agar Mahasiswa/i Akuntansi bisa beradaptasi dengan keadaan, sehingga bisa menjadi lulusan yang dapat bersaing di era global.
PAC XX terdiri dari dua rangkaian acara yaitu Lomba Akuntansi antarkampus se-Indonesia dan Seminar Ekonomi Nasional.
Kegiatan yang memiliki tema "Light Up Your Accounting Excellence, Upgrade Your Accounting Proficiency, and Strengthen Your Future Accounting Career by Competing in Perbanas Institute Accounting Competition XX" telah diikuti oleh 40 tim dari 22 Universitas.
Lomba akuntansi pada Perbanas Institute Accounting Competition (PAC) XX memiliki 4 pemenang sebagai berikut: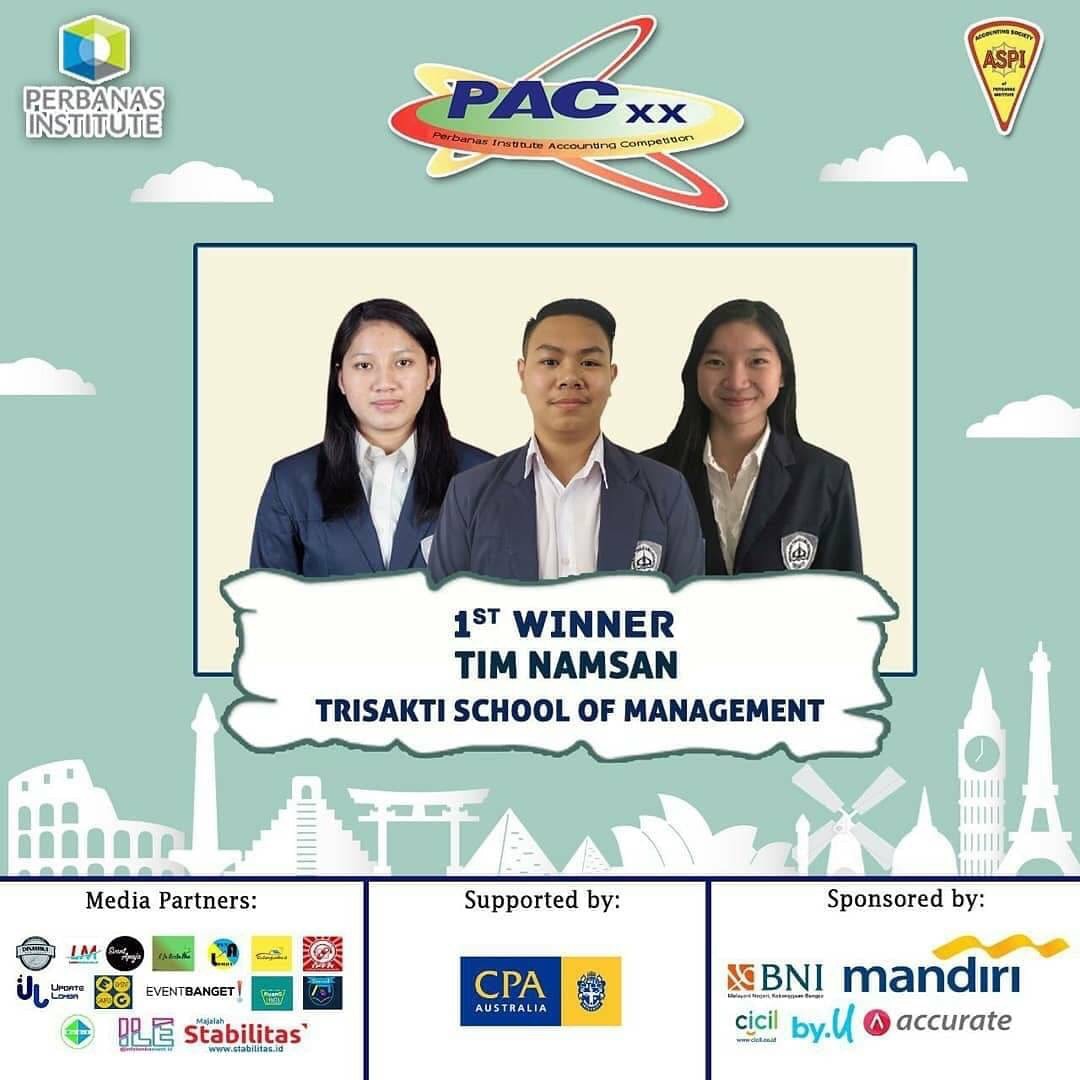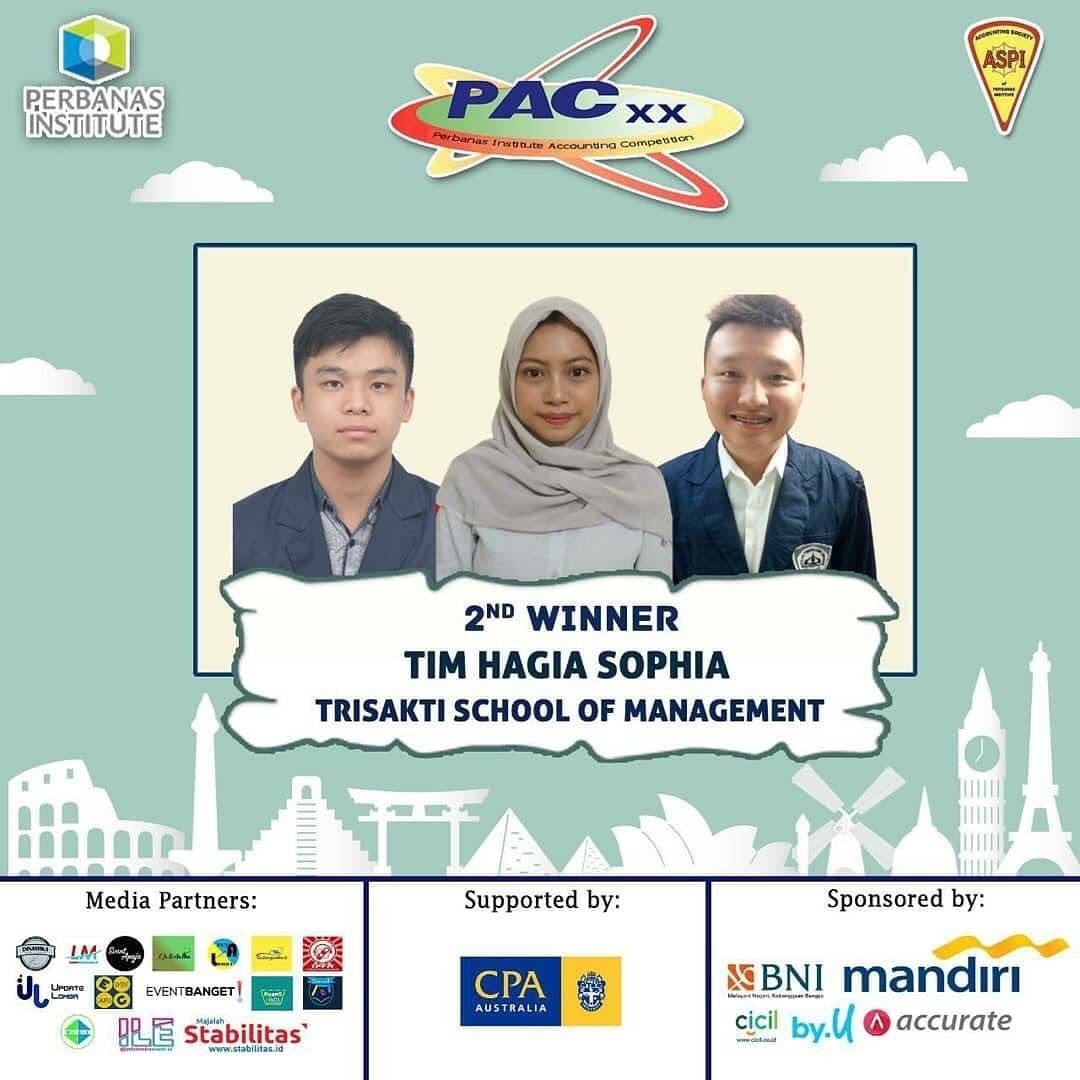 Juara 1 = Trisakti School of Management
Juara 2 = Trisakti School of Management
Juara 3 = Universitas Katolik Parahyangan
Juara 4 = STIE Perbanas Surabaya
Seminar Ekonomi PAC XX memiliki tema "The Important Strategies to Improve the Indonesian Economy in the Financial and Business Sectors after the COVID-19 Pandemic" dihadiri oleh: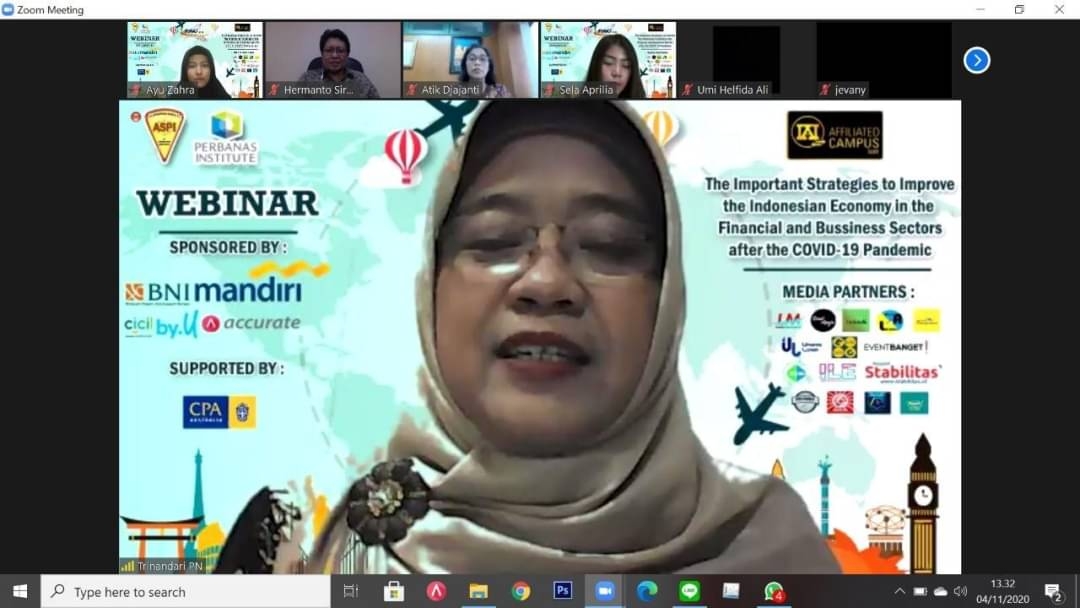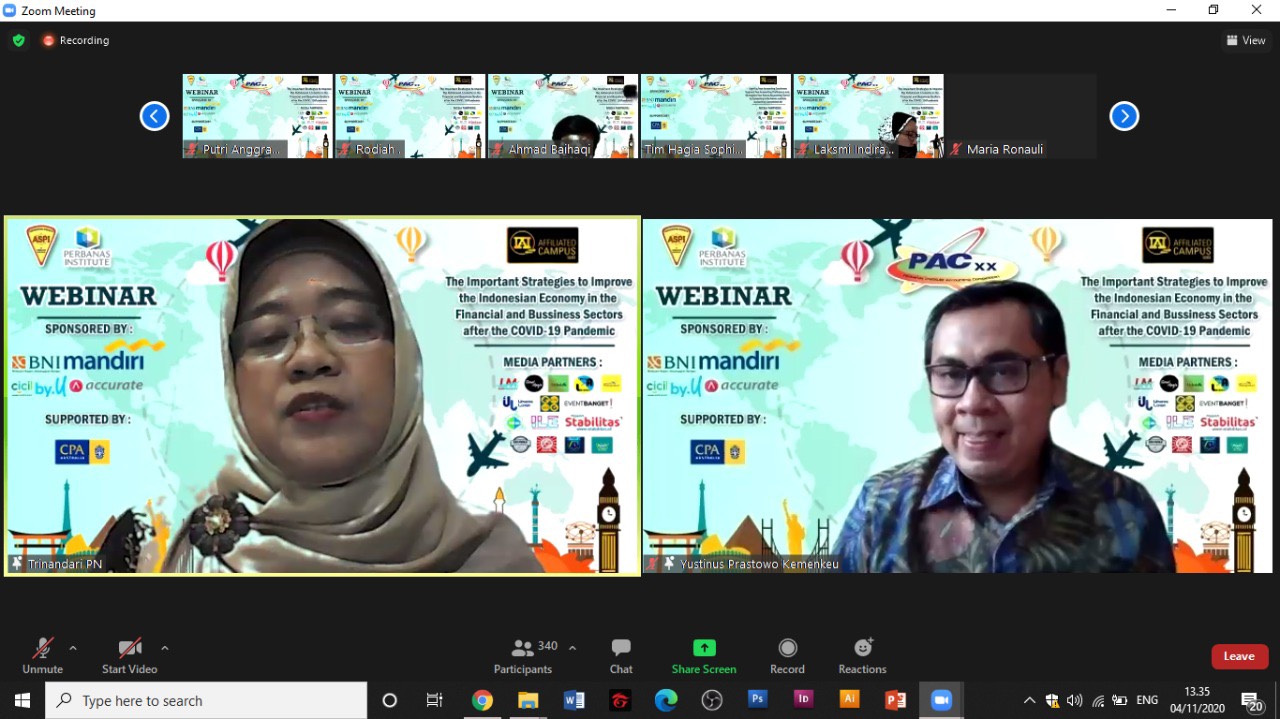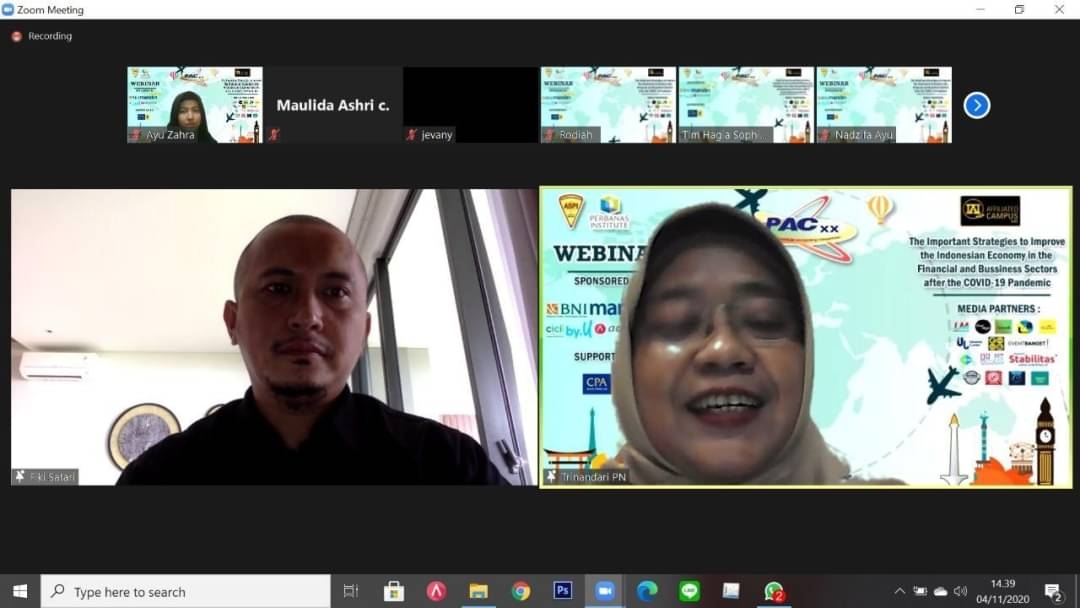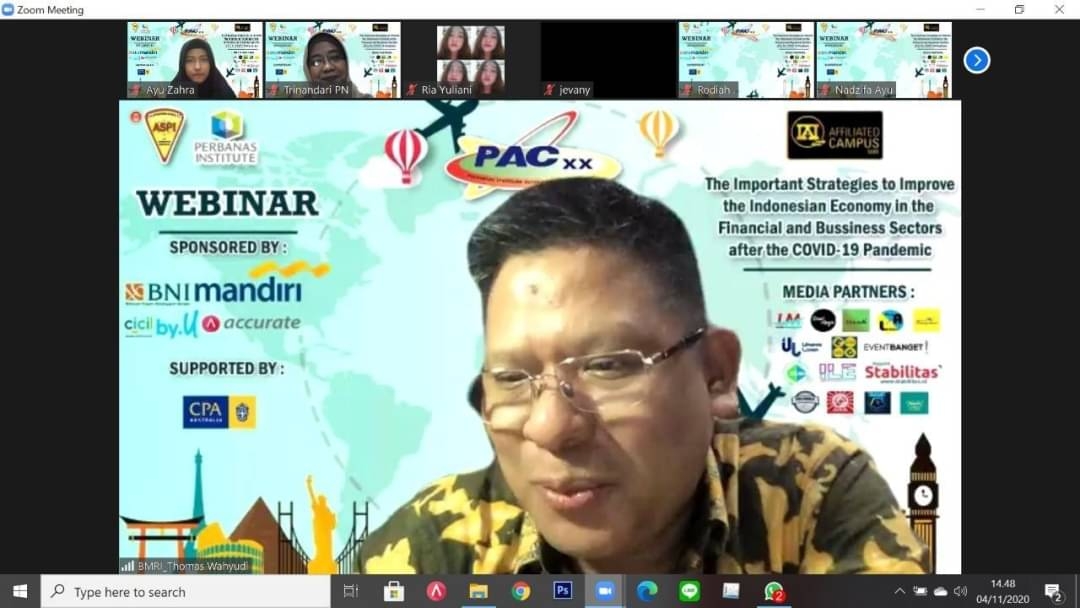 Moderator : Ibu Dr. Trinandari Prasetyo Nugrahanti, S.E., M.Si., Ak., CA., CTA, ACPA. (Dosen Tetap Perbanas Institute)
Pembicara 1 : Bapak Yustinus Prastowo, SE., MA., M.Hum.
(Staf Khusus Menteri Keuangan Bidang Komunikasi Strategis)
Pembicara 2 : Bapak Tubagus Fiki Chikara Satari, S.E., M.M. (Staf Khusus Menteri Koperasi & UKM, Komisaris PT Angkasa Pura II dan Ketua Umum Indonesia Creative Cities Network)
Pembicara 3 : Bapak Thomas Wahyudi (Senior Vice President PT Bank Mandiri (Persero) Tbk.)
Dengan peserta seminar yang berjumlah 407 orang.
Semoga dengan diselenggarakannya kegiatan PAC XX, Mahasiswa/i Akuntansi dapat meningkatkan daya saing antara Perguruan Tinggi dalam negeri maupun luar negeri.