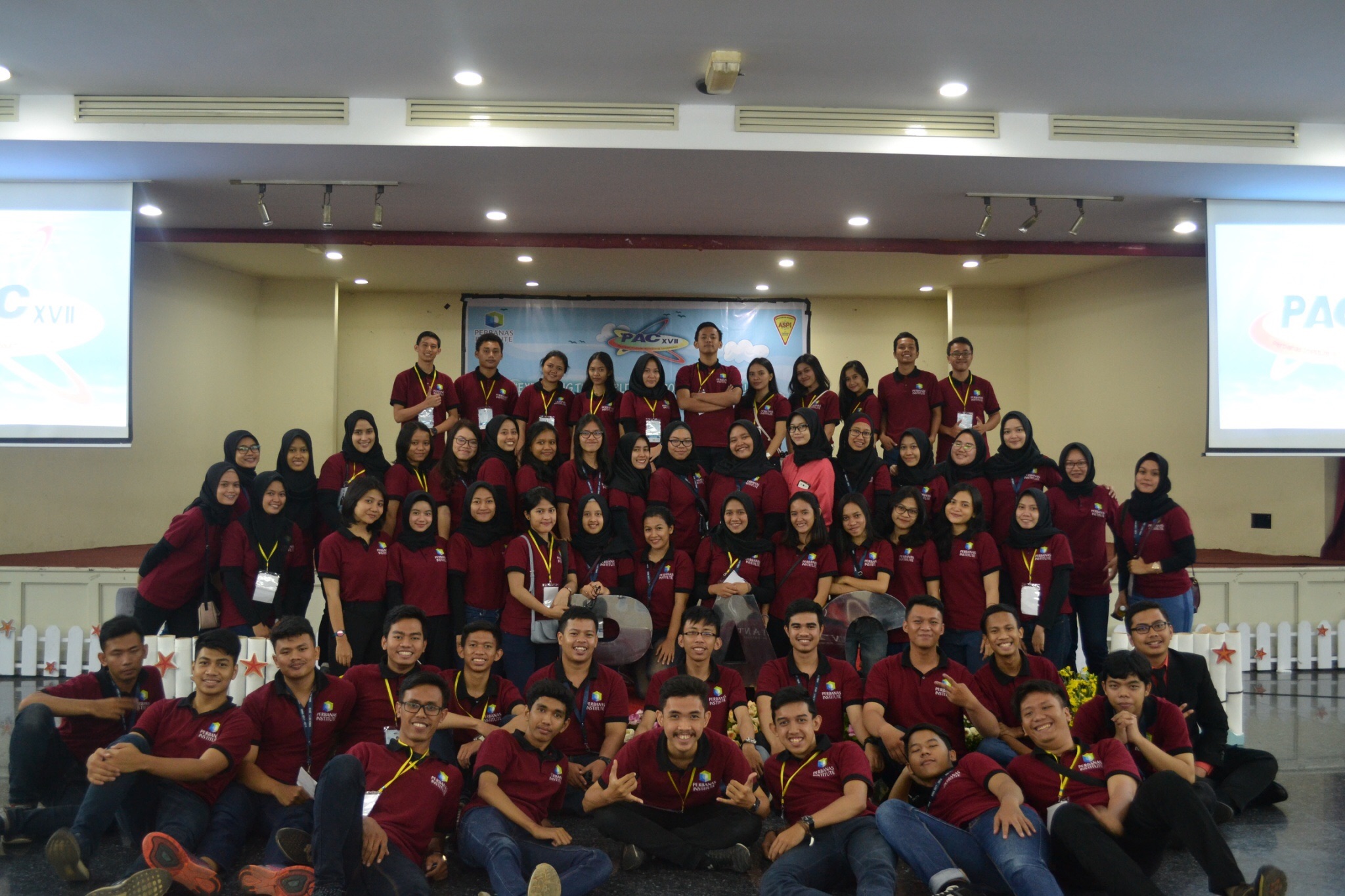 Perbanas Institute Accounting Competition XVII (PAC XVII) merupakan salah satu acara tahunan yang di adakan oleh HIMA Perbanas Institute. Tahun ini merupakan tahun ke-17 penyelenggaraan PAC yang dilaksanakan pada tanggal 10-12 Oktober 2017 bertempat di Auditorium Perbanas Institute, Unit III Lantai 1. Acara PAC XVII ini bertujuan untuk menambah wawasan, agar mahasiswa umum akuntansi tidak hanya mengandalkan apa yang diterima dalam proses perkuliahan, tetapi juga mampu mengembangkan kreativitas di luar kampus.
PAC XVII terdiri dari dua rangkaian acara yaitu lomba akuntansi antarkampus se-Nasional dan Seminar Ekonomi.
Kegiatan yang memiliki tema "Exploring the World of Accounting through Creativity and Genuine Efforts in PAC XVII" telah diikuti oleh 34 tim dari 18 Universitas.
Lomba akuntansi pada Perbanas Accounting Competition XVII memiliki 4 pemenang sebagai berikut:
Juara 1 = Trisakti School of Management
Juara 2 = STIE Perbanas Surabaya
Juara 3 = Universitas Trisakti
Juara 4 = STIE Perbanas Surabaya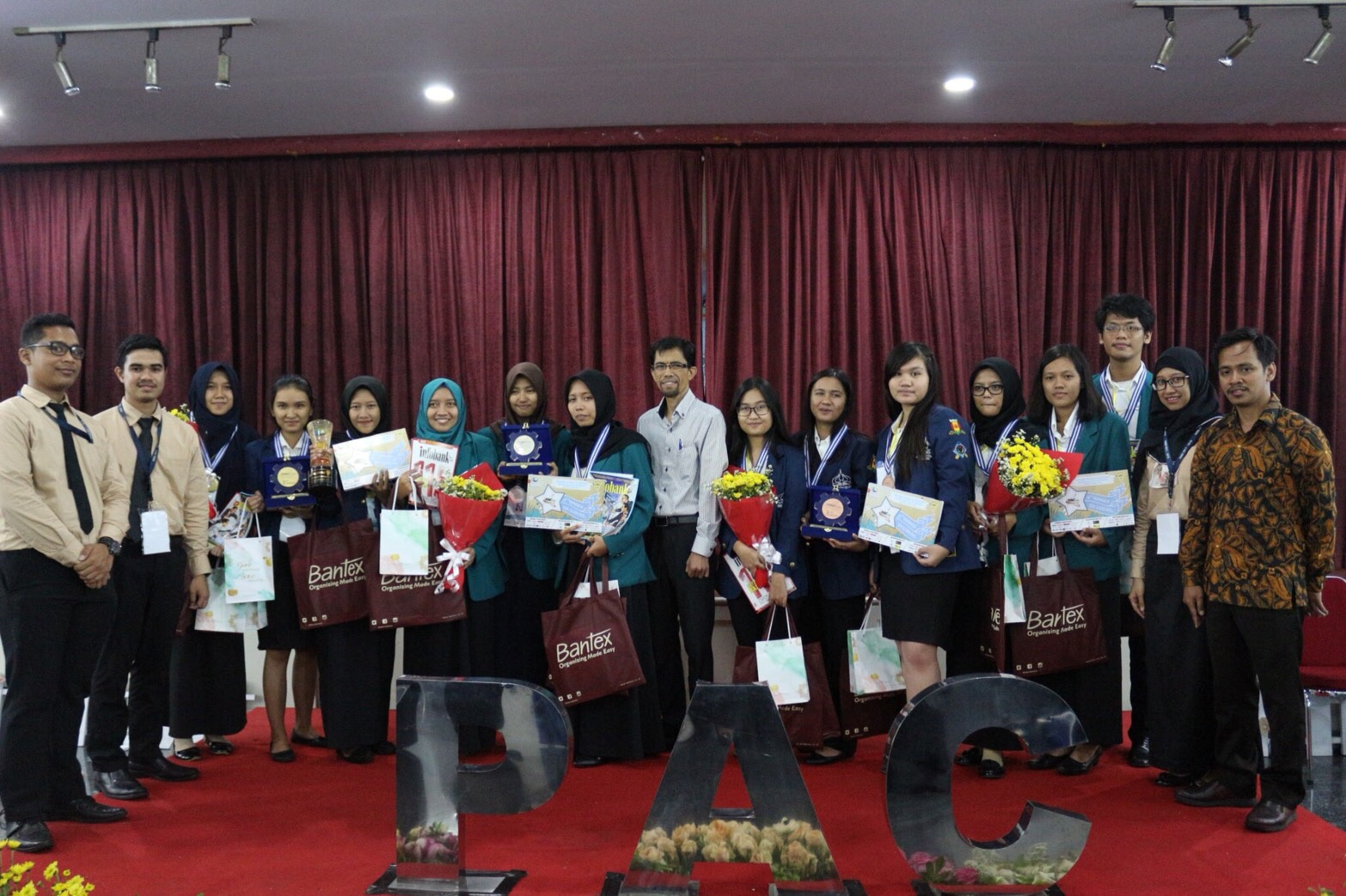 Seminar ekonomi yang bertemakan "ASEAN Banking Integration 2020: A Breakthrough in Developing Sustainable Indonesia Banking Industry in ASEAN" yang dihadiri oleh:
Moderator : Ibu Agnes Santoso (News Anchor SBO TV)
Keynote : Bapak Imansyah (Deputi Komisioner Pengaturan dan Pengawasan Integrasi OJK)
Pembicara 1 : Bapak Triyono, SE, MBA (Advisor Grup Inovasi Keuangan Digital dan Pengembangan Keuangan Mikro OJK)
Pembicara 2 : Bapak Ridwan Susanto (Kepala Komoditas dan Pembiayaan Perdagangan Terstruktur PT Bank HSBC Indonesia)
Pembicara 3 : Bapak Achmad Friscantono ( Direktur Eksekutif Perbanas )
Pembicara 4 : Bapak Aucky Pratama Setya D (Direktur Eksekutif ASEAN Federation of Accountans IAI)
Dengan peserta seminar yang berjumlah 190 orang.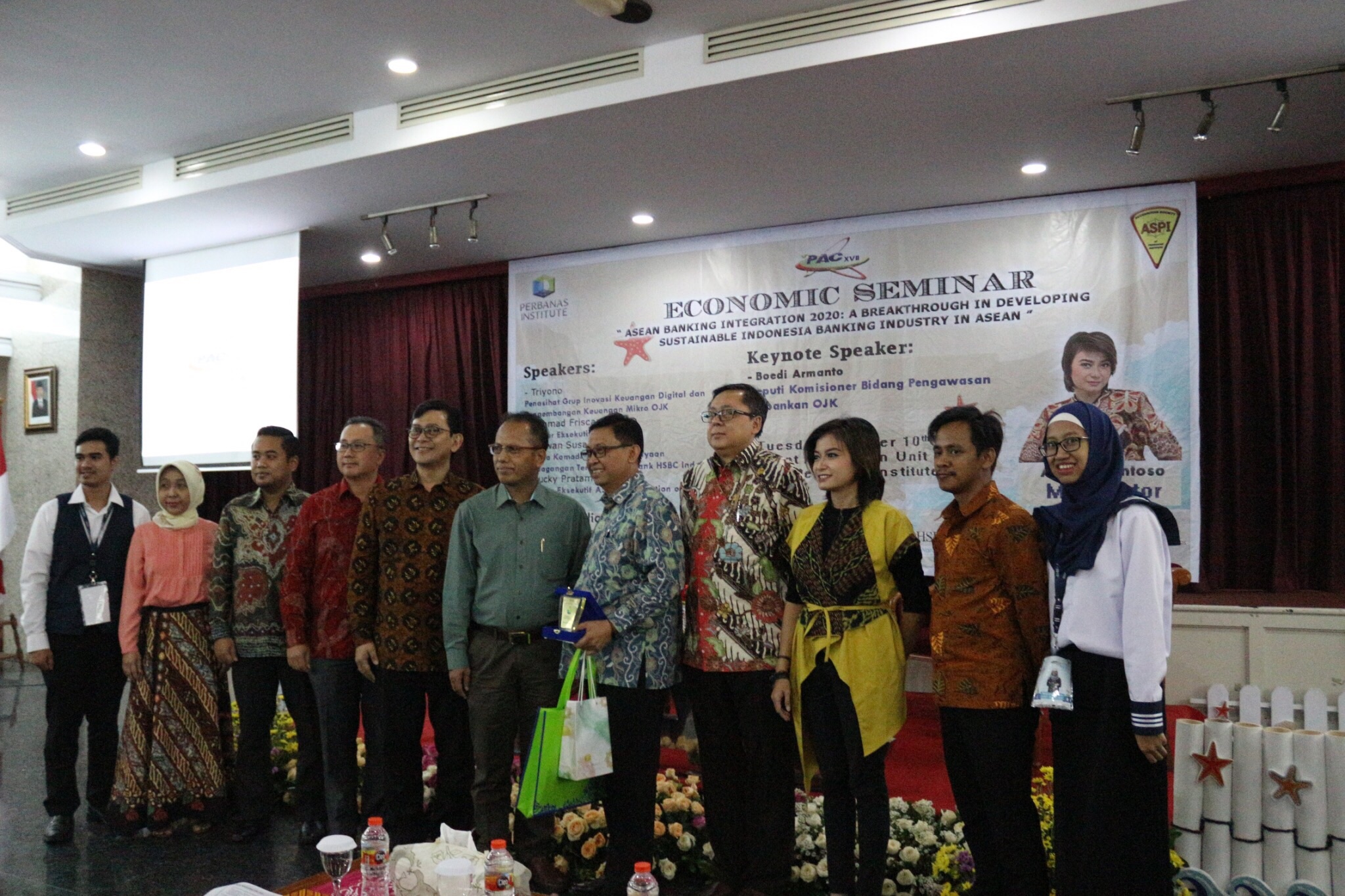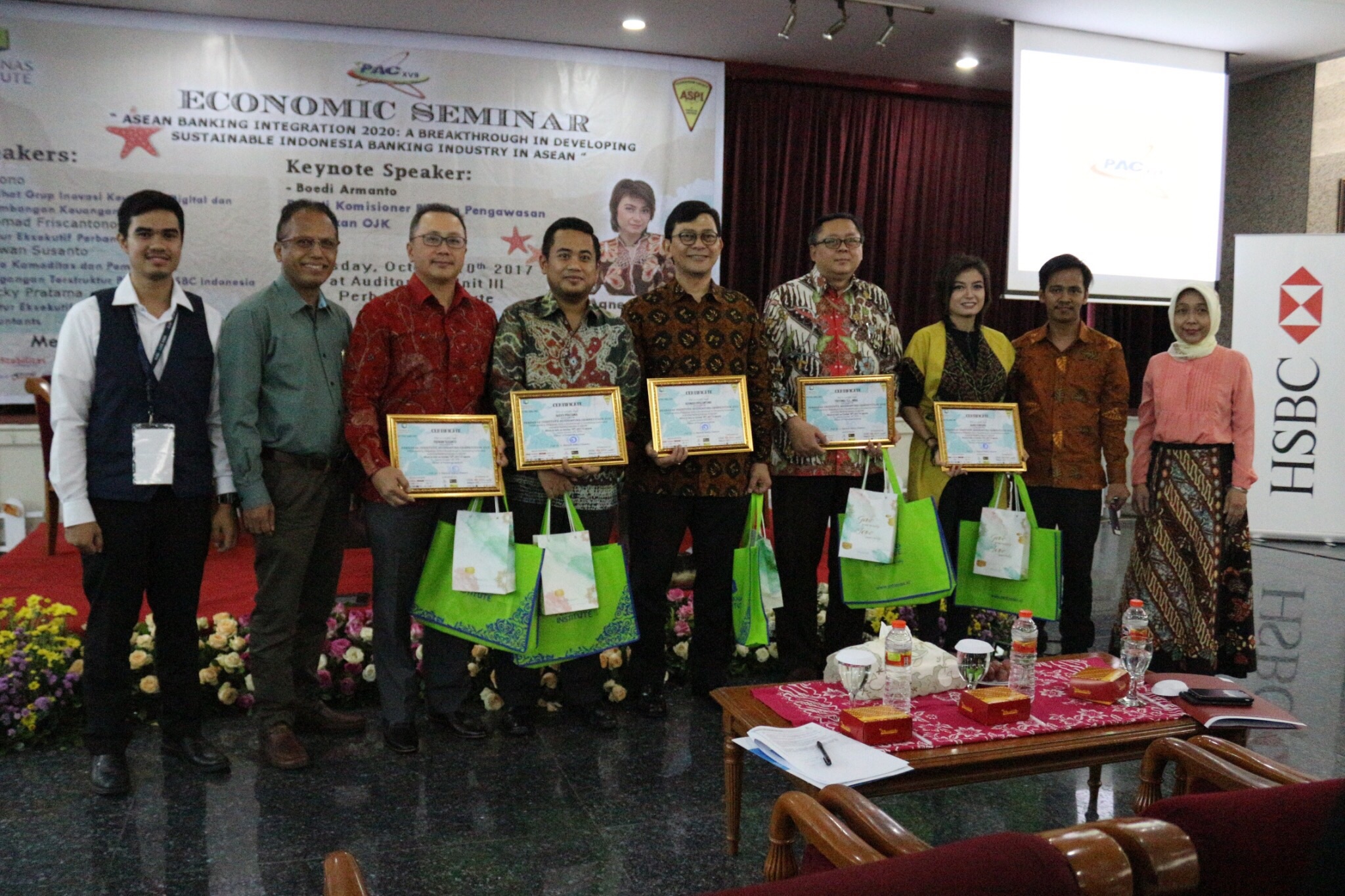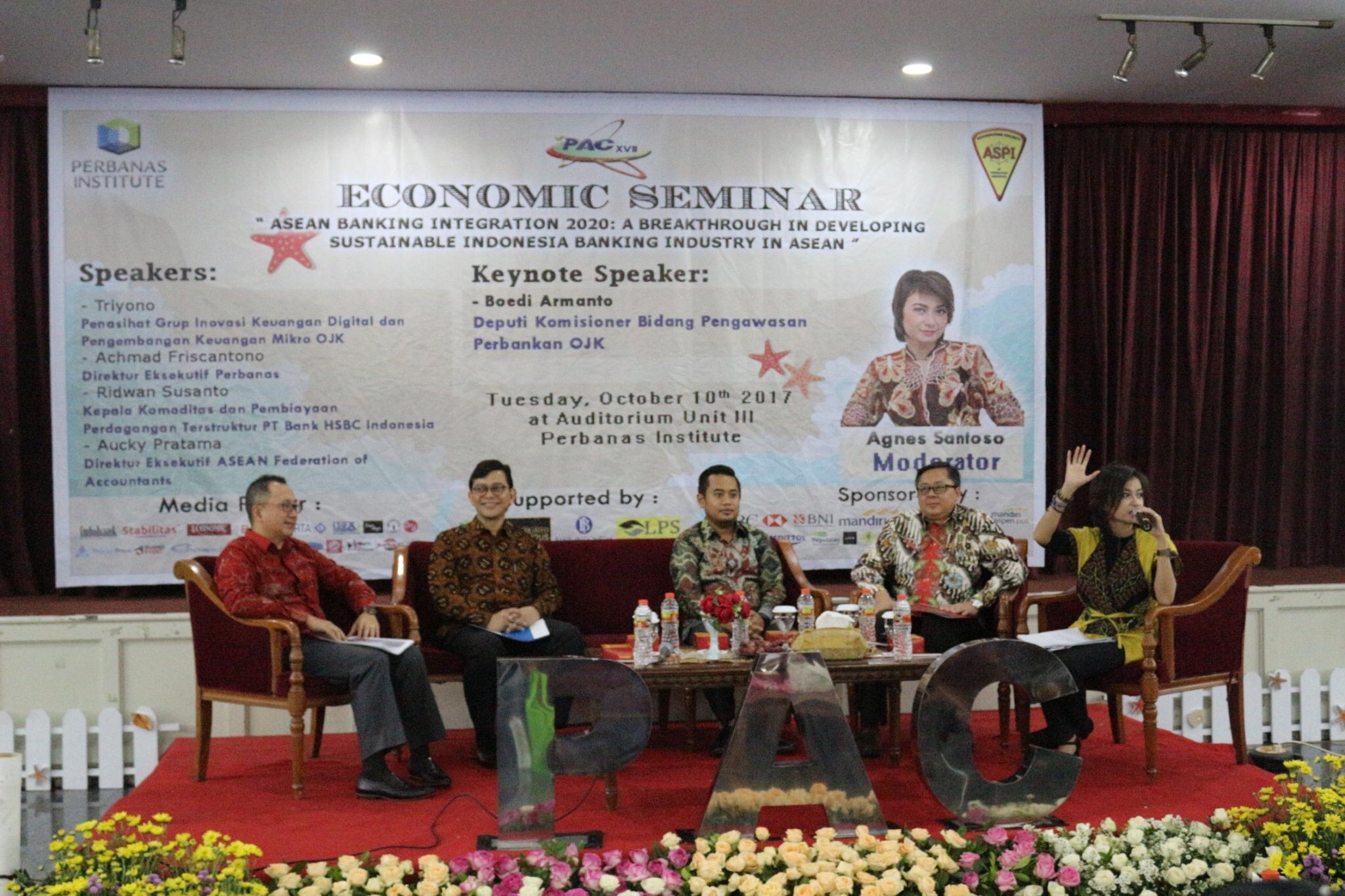 Semoga dengan diselenggarakannya kegiatan PAC XVII, mahasiswa umum akuntansi dapat meningkatkan daya saing antara universitas dalam negeri maupun luar negeri.