Accounting Exhibition and Discussion (ACSI) XIV merupakan salah satu program kerja tahunan dari HIMA Perbanas. ACSI XIV diselenggarakan pada tanggal 2 dan 3 Mei 2018 bertempat di Auditorium Unit III Perbanas Institute, Jakarta. Kegiatan ACSI XIV ini bertujuan untuk meningkatkan pengetahuan dan wawasan serta membangun jiwa kompetitif, agar mahasiswa akuntansi Perbanas Institute mampu mengembangkan kreativitas dan profesionalitas yang dimilikinya dan dapat bersaing dengan mahasiswa universitas lain.
ACSI XIV terdiri dari dua rangkaian acara yaitu Lomba Akuntansi antar mahasiswa Perbanas dan Seminar Ekonomi. Kegiatan yang memiliki tema "Getting Valuable Experience for Accounting Skills and Getting Ready to Be The Winner of ACSI XIV" ini telah diikuti oleh 35 tim angkatan 2017 dan 7 tim angkatan 2016 mahasiswa akuntansi Perbanas Institute.
Lomba Akuntansi pada ACSI XIV ini memiliki enam pemenang dimana masing-masing angkatan memiliki tiga tim pemenang. Para pemenang ACSI XIV sebagai berikut: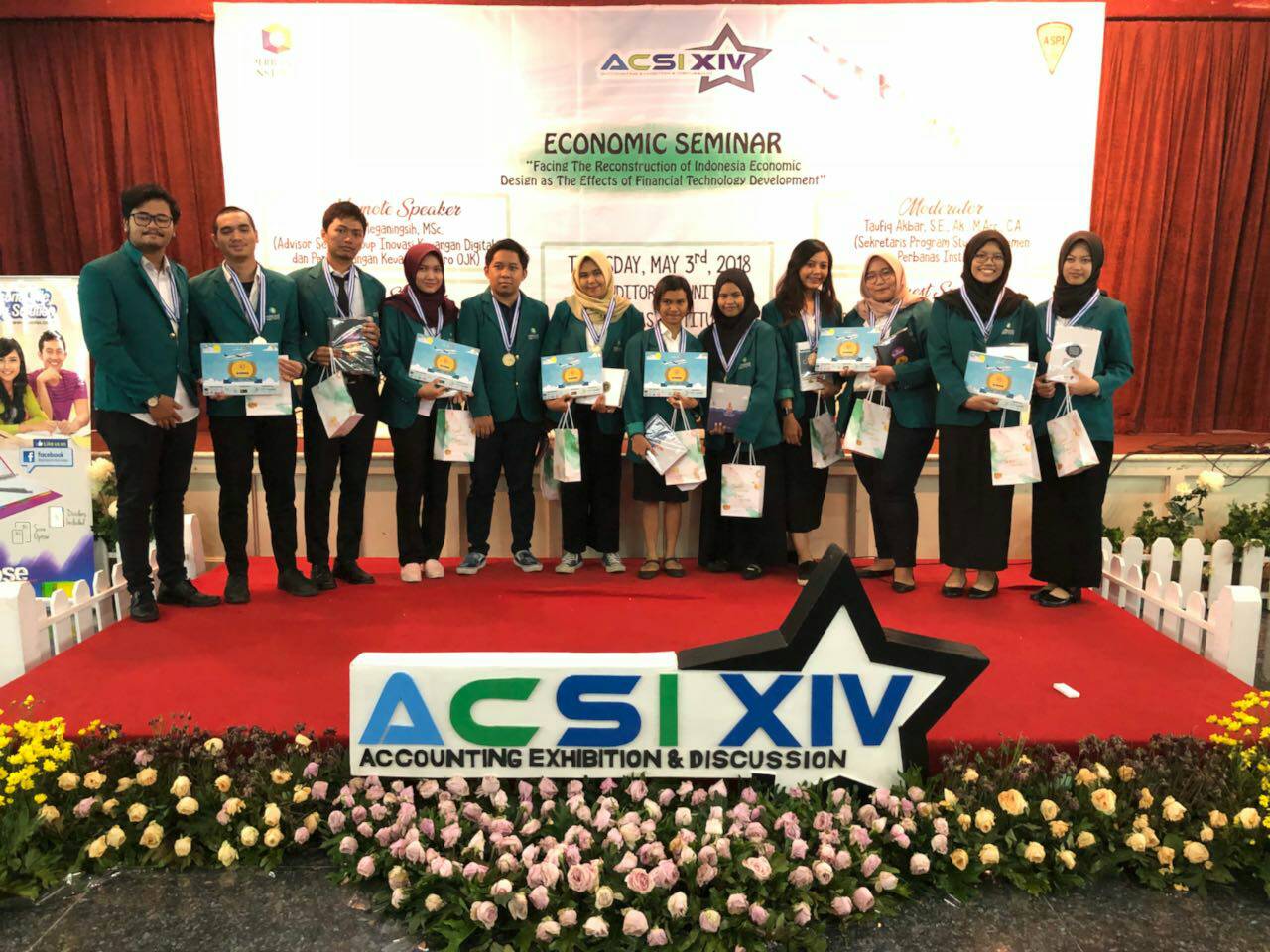 Angkatan 2016 :
– Juara 1: Emil Rizandi dan Mawaddatan Warahma
– Juara 2: Adlina Nabilatussalihah dan Siti Mardiah
– Juara 3: Elvira Maisa dan Rahma Nur'aini
Angkatan 2017:
– Juara 1: Maria Izaura Lamablawa dan Nur Anisa Junus
– Juara 2: Edwinsyah dan Jacoeb Rama Parulian
– Juara 3: Muhammad Ghifari dan Trias Nurcahyani
Sedangkan, seminar ekonomi yang bertemakan "Facing The Reconstruction of Indonesia Economic Design as The Effects of Financial Technology Development" dihadiri oleh: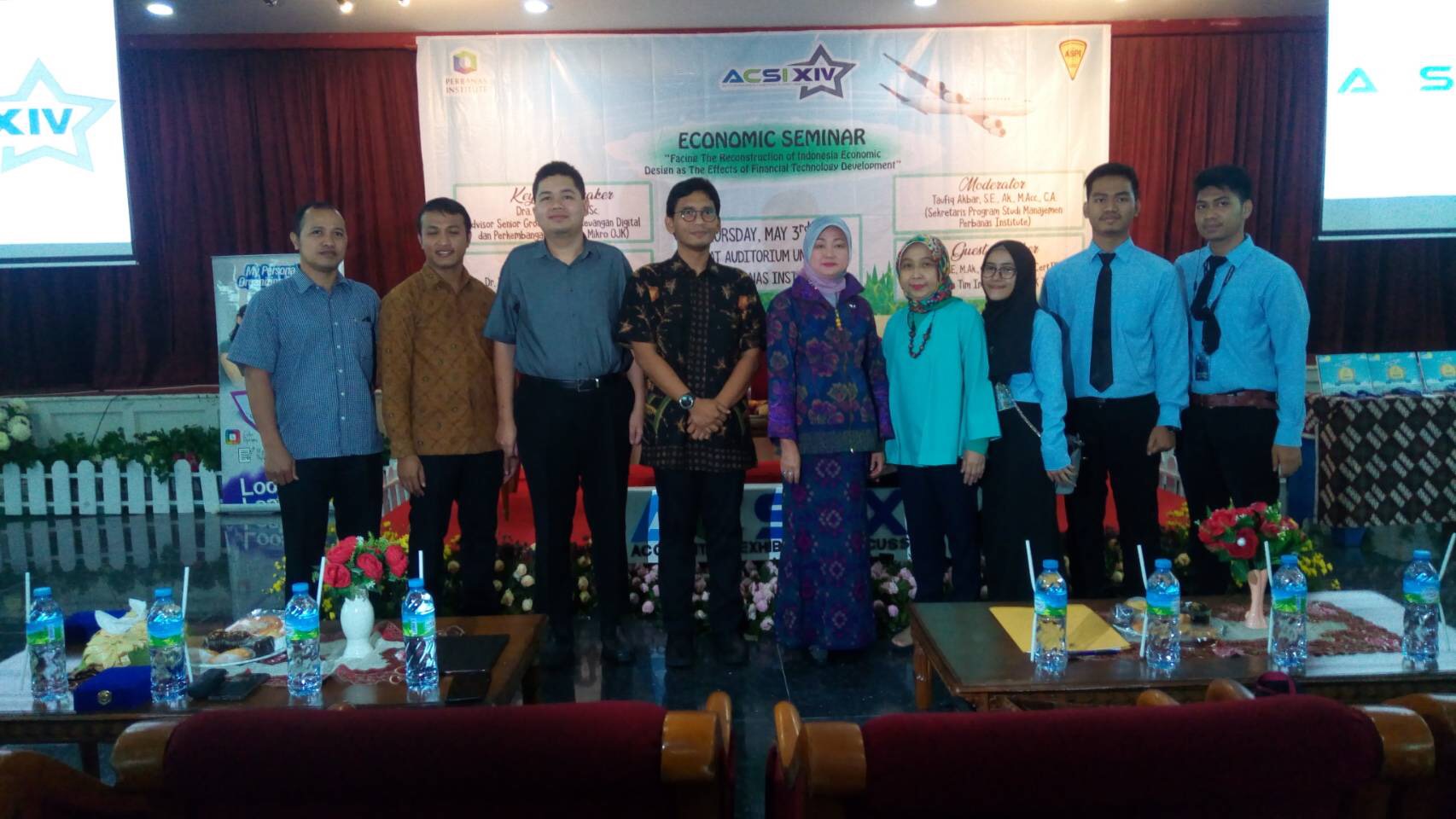 – Moderator :
Taufiq Akbar, S.E., Ak., M.Acc., C.A. (Sekretaris Program Studi Manajemen Perbanas Institute)
– Keynote Speech:
Dra. Meganingsih, M.Sc. (Advisor Senior Group Inovasi Keuangan Digital dan Perkembangan Keuangan Mikro OJK)
– Pembicara 1:
Dr. Harya Widiputra, S.T., M.Kom., IPM. (Dekan Fakultas Teknologi Informasi Perbanas Institute)
– Pembicara 2:
Arie Pratama, S.E., M.Ak., CPSAK., CPMA., CertIFR., CPA. (Anggota Tim Implementasi SAK IAI)
– Pembicara 3:
Theodorus Sendjaja, S.Sos., M.B.A., CWM.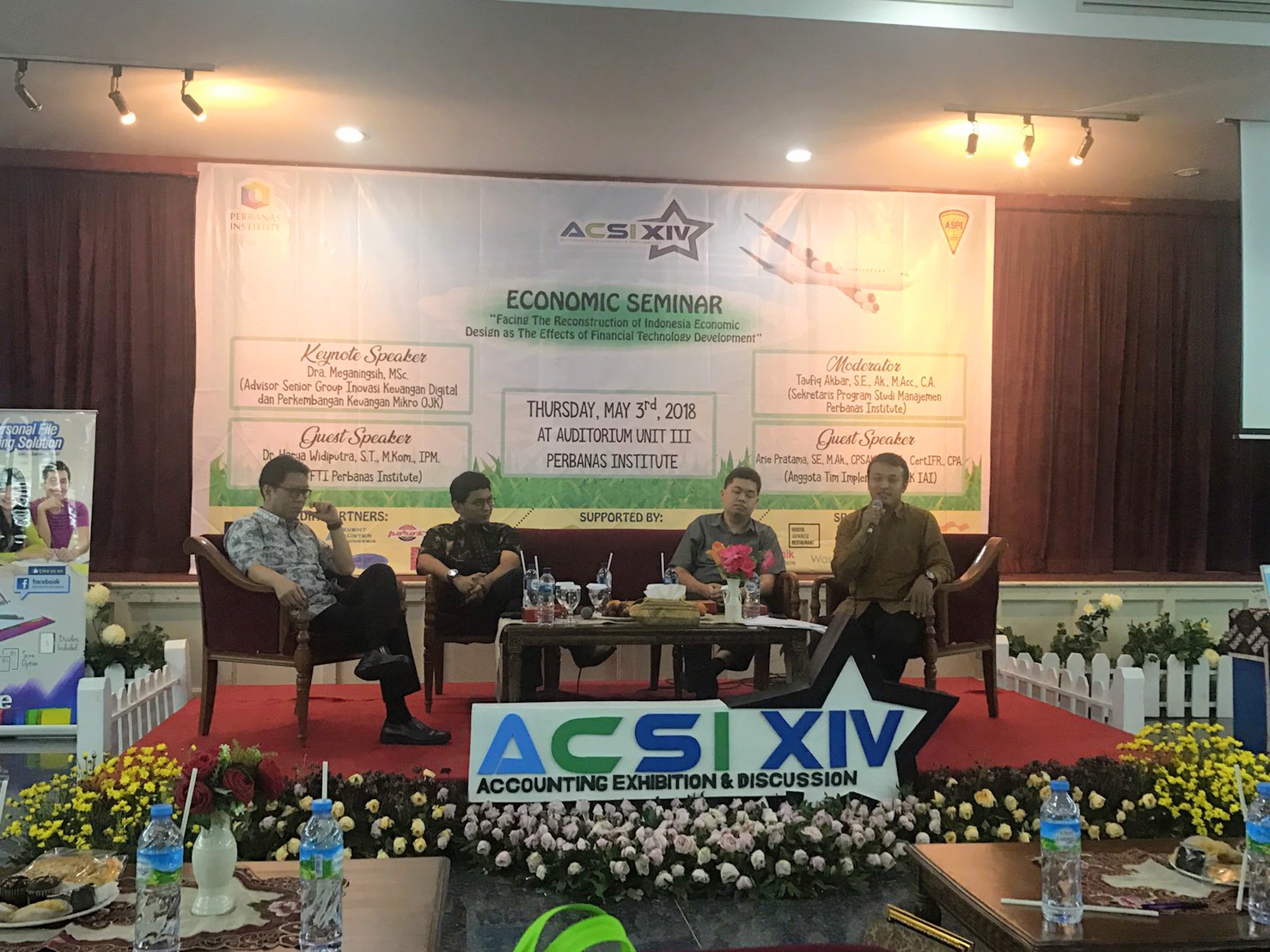 Semoga dengan diselenggarakannya kegiatan ACSI XIV, mahasiswa Perbanas dapat meningkatkan pengetahuan serta daya saing para lulusan universitas dalam negeri.