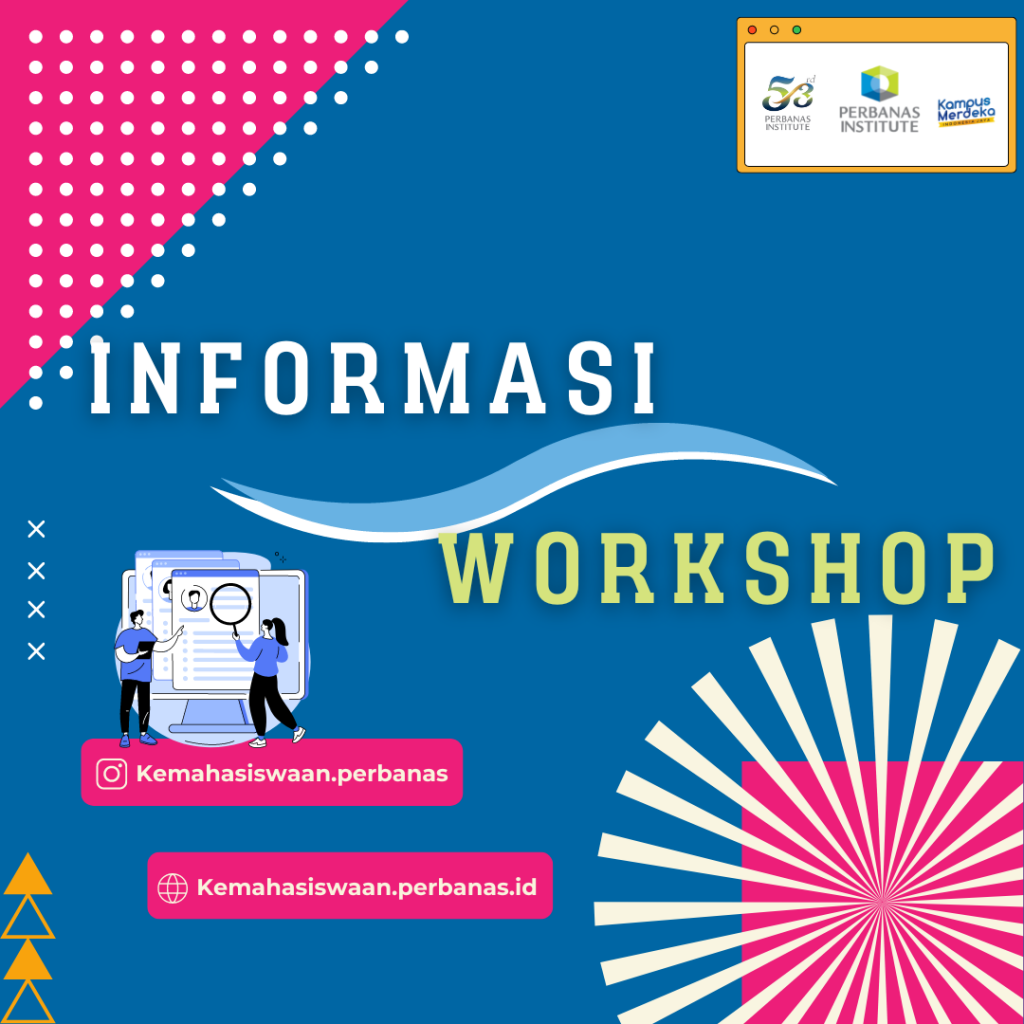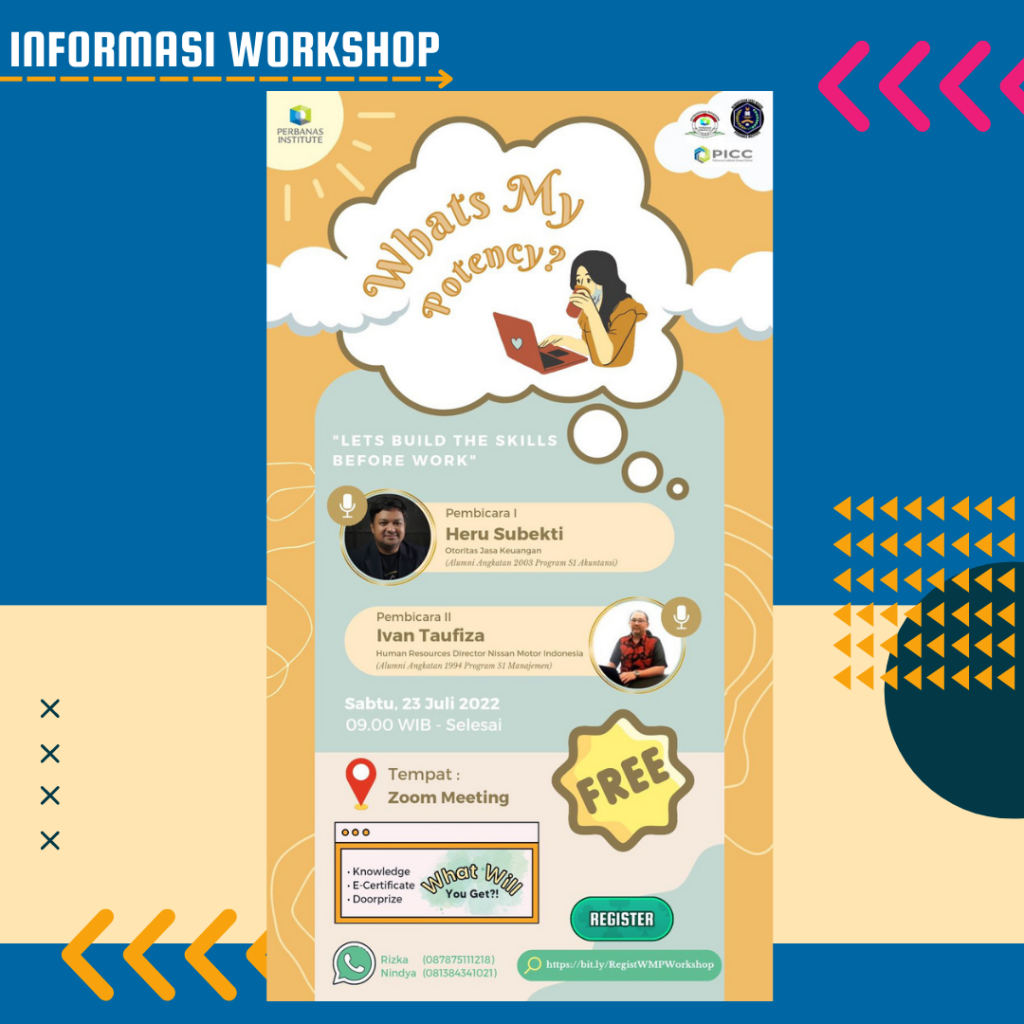 Halo Mahasiswa/i dan Civitas Akademik Perbanas Institute.
Hallo Millennials!
Di jaman sekarang ini cukup sulit untuk para fresh graduate dalam mencari kerja, tidak menutup kemungkinan para millennials memiliki pengetahuan yang kurang dalam hal mempersiapkan diri untuk terjun langsung ke dunia kerja sehingga dapat berdampak negatif untuk masa yang akan datang.
Maka dari itu ikutan yuk Workshop Career
"The Future Leader" "What my potency? "Lets build the skills before work"
Yang akan diselenggarakan pada :
📅 : Sabtu, 23 Juli 2022
🕘 : 09.00 – Selesai
📍 : Zoom Meeting
📌 : You can get Knowledge , Dorprize and Free E-certificate
Dengan pembicara 1 :
Bapak Heru Subekti (Otoritas Jasa Keuangan)
Dan
dengan pembicara 2 :
Ivan Taufiza (Human Resources Director Nissan Motor Indonesia).
Registrasi dapat dilakukan melalui tautan berikut:
https://bit.ly/RegistWMPWorkshop
Contact Person:
•Rizka (087875111218)
•Nindya (081384341021)
Dengan mengikuti workshop kali ini pastinya kalian akan mengetahui tips and trick dari dua pembicara hebat kita tentang bagaimana menghadapi dunia kerja yang sesungguhnya dan bagaimana langkah-langkah untuk masuk ke dunia kerja!
BEM Perbanas Institute 2021/2022
Best Regards,
Biro Kemahasiswaan dan Alumni
Perbanas Institute