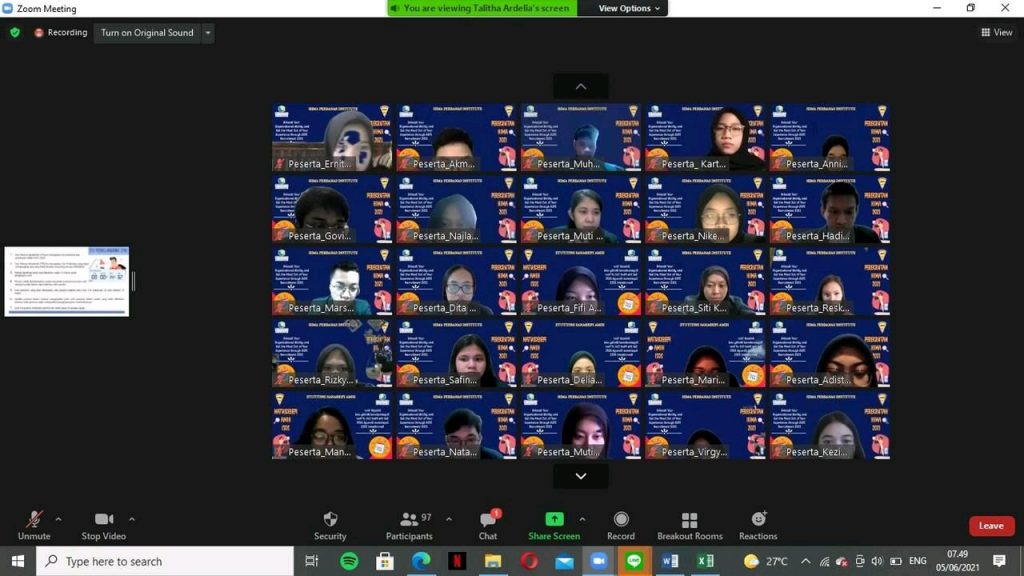 Perekrutan HIMA merupakan salah satu Program Kerja Himpunan Mahasiswa Program Studi Akuntansi (HIMA) yang bertujuan untuk merekrut mahasiswa akuntansi Perbanas Institute sebagai penerus dari pengurus HIMA yang berkualitas, berkompeten dan berkomitmen dalam mengelola dan memajukan HIMA Perbanas Institute. Kegiatan ini dilaksanakan secara Online pada tanggal 5 Juni 2021 bertempat di aplikasi ZOOM dengan tema "Unleash Your Organizational Ability and Get the Most Out of Your Experience through ASPI Recruitment 2021".
Peserta yang mengikuti Perekrutan HIMA sebanyak 43 mahasiswa Akuntansi Perbanas Institute angkatan 2020, dengan rincian Jurusan D3 Perpajakan Perbanas Jakarta sebanyak 1 orang, S1 Akuntansi Perbanas Jakarta sebanyak 38 orang, dan S1 Akuntansi Perbanas Bekasi sebanyak 4 orang.
Dari total keseluruhan peserta perekrutan, akan diseleksi menjadi beberapa peserta yang lolos yang akan melanjutkan ke tahap berikutnya, yaitu Latihan Manajemen Organisasi (LMO).