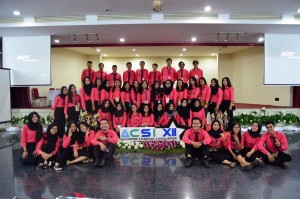 Accounting Exhibition and Discussion (ACSI) XII merupakan salah satu program kerja tahunan dari HIMA Perbanas. ACSI XII diselenggarakan pada tanggal 3 dan 4 Mei 2016 yang bertempat di Auditorium Unit III Perbanas Institute, Jakarta. Kegiatan ACSI XII ini bertujuan untuk meningkatkan pengetahuan dan wawasan, agar mahasiswa Akuntansi Perbanas Institute tidak hanya mengandalkan apa yang diterima dalam proses perkuliahan, tetapi juga mampu mengembangkan kreativitas yang dimilikinya.
ACSI XII terdiri dari dua rangkaian acara yaitu Lomba Akuntansi antar mahasiswa Perbanas dan Seminar Akuntansi. Kegiatan yang memiliki tema " Enlightening Young Generation to be a Professional Accountant Through ACSI XII" ini diikuti oleh 31 tim angkatan 2015 dan 14 tim 2014 mahasiswa/i akuntansi Perbanas Institute.
Lomba Akuntansi pada Accounting Exhibition and Discussion XII memiliki enam pemenang dimana masing-masing angkatan memiliki tiga tim pemenang. Para pemenang ACSI XII sebagai berikut:
Angkatan 2014 :
Juara 1 : Adrian Caesar dan Diyah Kumalasari
Juara 2 : Naftalia Imanika dan Amelia Pujiastuti
Juara 3 : Gina Dwi Misgiyani dan Husnul Khotimah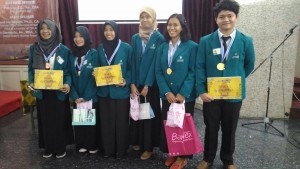 Angkatan 2015
Juara 1 : Septrin Bunga dan Emeralda Prestisya Dewi
Juara 2 : Indah Lestari dan Dita Syafira
Juara 3 : Shifa Julianti dan Mayandita Nabilah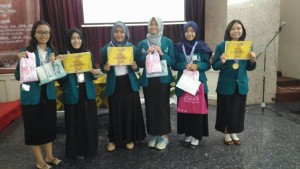 Sedangkan, seminar akuntansi yang bertemakan "Being a Professional Accountant as The Powerhouse for Indonesia" dihadiri oleh
Moderator :
1. Bapak Maurice Ganda Nainggolan, S.E., Ak., CPA., CA (KAP Maurice Ganda Nainggolan Founding & Managing Partner) (Alumni Perbanas Institute) . Keynote Speaker:
1. Ibu Patricia, S.E., Ak., CA., CPA., CAMS., CFE (Anggota DSAK IAI)
Guest Speaker
1. Bapak Drs. Gatot Darmasto, Ak., MBA., CFrA., CA., CRMA (Deputi Bidang Akuntan Negara BPKP)
2. Bapak Armand Hermawan, Ph.D., CA., CPA., CMA (Chief of Finance Officer Indonesia Infrastructure Guarantee Fund as a member of CPA Australia).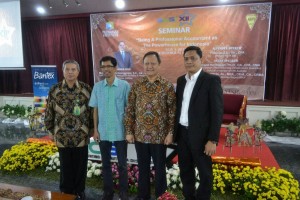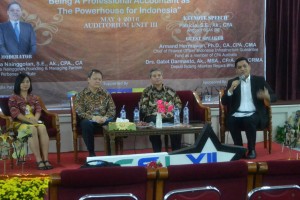 Semoga dengan diselenggarakannya kegiatan ACSI XII , mahasiswa Perbanas dapat meningkatkan pengetahuan serta daya saing para lulusan universitas dalam negeri.